Aerial view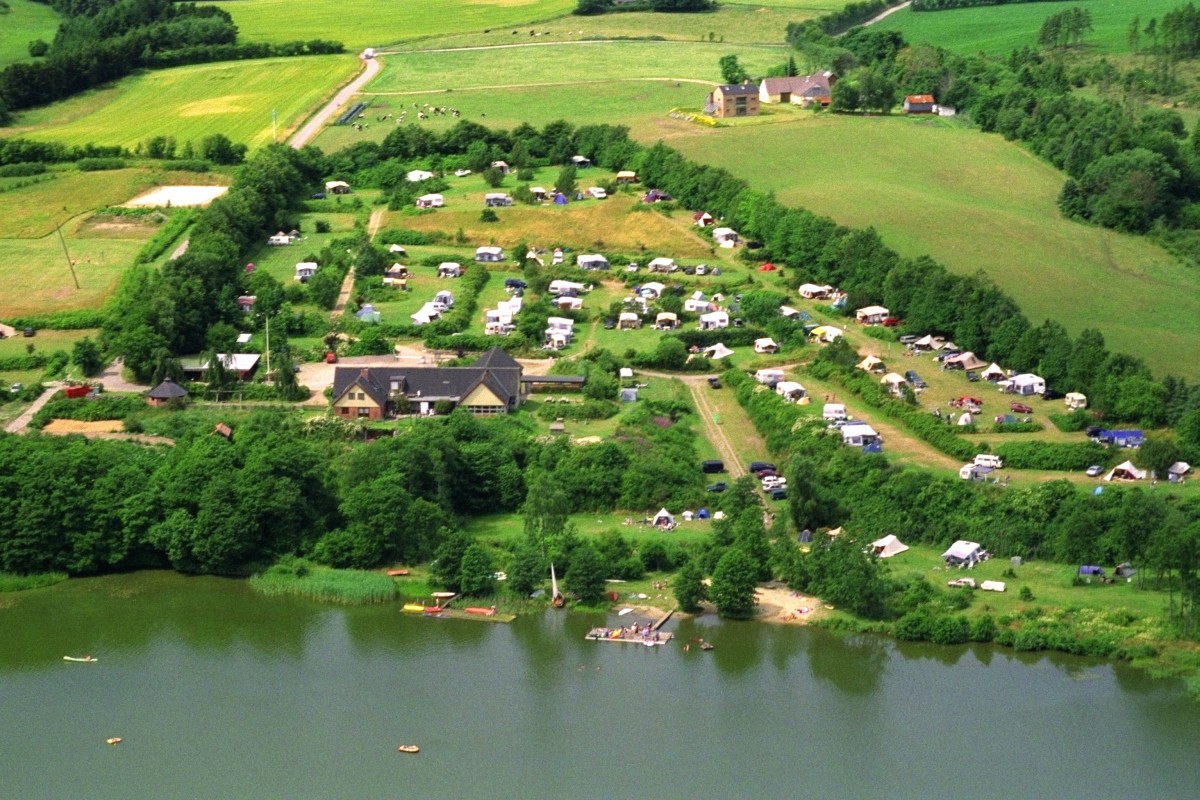 The area slopes 30 m from the upper pitches and down to the beach. South facing teraces and pitches are right next to the lake.
The sauna with own wooden pier is to the right, just next to the lake.
About 1 km to Vammen, which has a supermarket.
We are located in a nature reserve area with views over the lake and the woods.
Map of the campsite